Eighteen Mile Creek Site
Public Meeting Set for August 13, 2013
Representatives of the U.S. Environmental Protection Agency
(EPA) will hold a public meeting on August 13, 2013, to discuss
EPA's Proposed Plan to cleanup nine residential properties
and demolish an industrial building at the former Flintkote
Plant site as part of the first phase of cleanup at the Eighteen
Mile Creek Superfund Site, Lockport, New York.

THE EIGHTEENMILE CREEK INTERNET MAPPING DATABASE IS HERE
The amount of data available for the AOC is enormous and almost impossible to disseminate without a tool like an online mapping service. It is intended to be used by the general public, RAP stakeholders, and partnering agencies.

EIGHTEENMILE CREEK IS NOW ON YOUTUBE

EIGHTEENMILE CREEK STAGE II REMEDIAL ACTION PLAN UPDATE
A RAP is an integrated, whole ecosystem approach to remediating impaired water bodies. The RAP first identifies use impairments, their causes, and contaminant sources, using existing studies and data. Next, existing cleanup and regulatory programs which apply to the water body are identified. A coordinated cleanup strategy is then developed to eliminate the use impairments.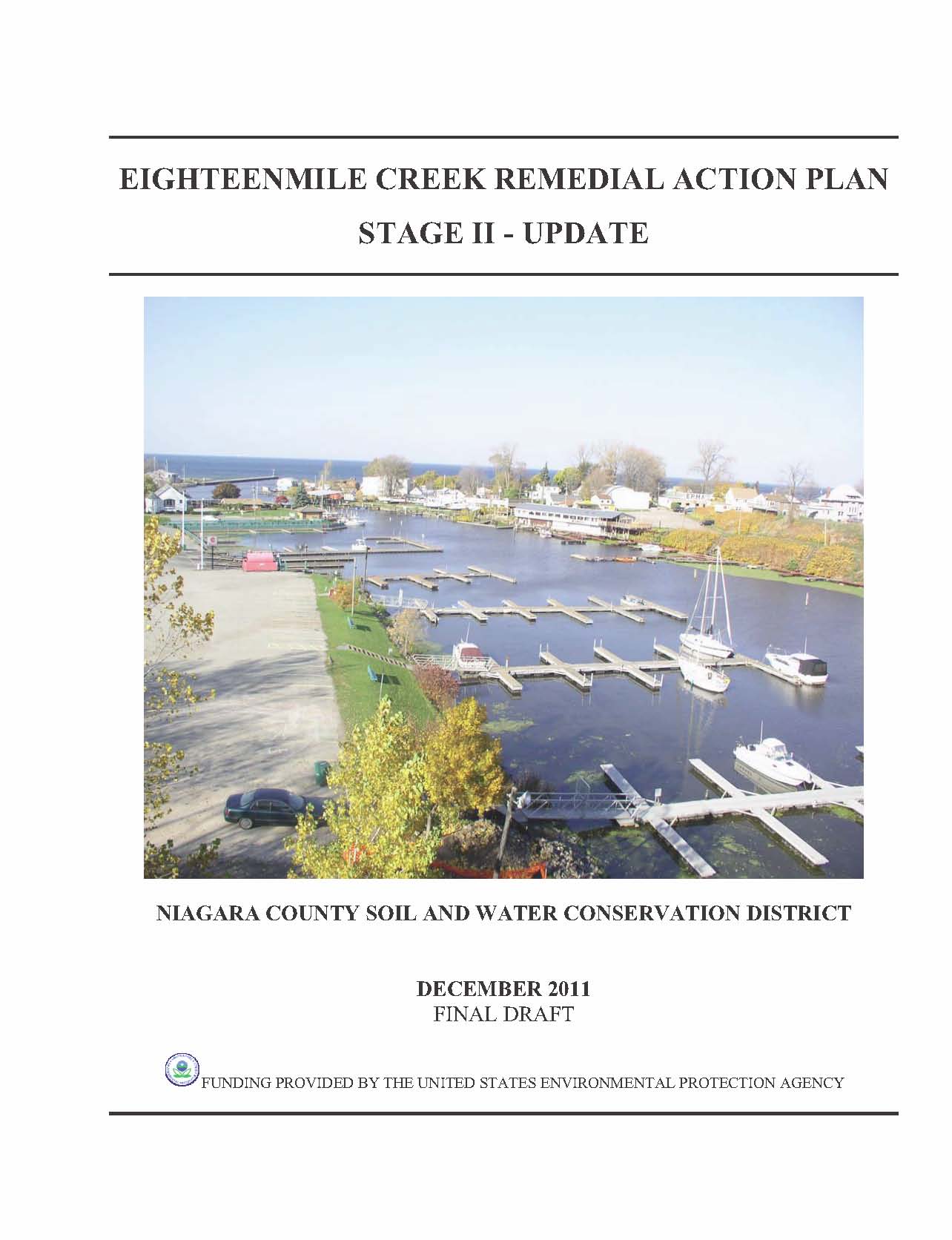 INTERNET MAPPING PROJECT

The Niagara County Internet Mapping System provides public access to the most popular digital maps in the Niagara County Geographic Information System (GIS). Through this interactive system, users can create and print their own maps and locate information on a variety of subjects. Property parcels, roads, parks, schools districts, and environmental data are examples of the types of maps included in the Internet Mapping System.